Managed IT Support
Are you overcome with exhaustion due to endless IT tasks and problems? Managed IT support allows you to focus on your business whilst our experts at Eurotek UK focus on your IT, making IT stress free. Take advantage of our knowledge and expertise.  
Managed IT support for your business will allow us to work in the background and develop an understanding of your IT stack, simultaneously increasing your organisations productivity and therefore enabling you to innovate and stay ahead of your competitors.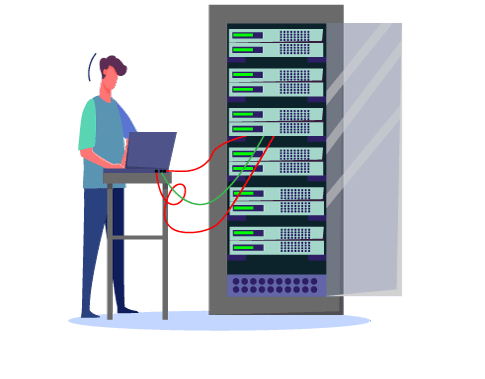 Proactive M

onitoring 

 

We offer proactive monitoring over all your devices, from PC and server health monitoring to network and internet connectivity monitoring. We've got you covered.  

Cl

oud

 

We provide a range of cloud services, so you can decide which is the best fit for your business, including our private cloud platform as well as hybrid and public.  

Security

 

You can trust that your data will be kept secure with our managed endpoint, network, and email security monitoring. 

Maintenance

 

We can ensure your infrastructure is kept secure with regular maintenance checks, including your devices and networks—tedious tasks such as making sure subscriptions and licenses are kept up to date. We can also provide essential advice when necessary. 

Back up

 

Fully managed backup solutions for all files, servers, and cloud products. Making sure your data is never lost.  

Business 

C

ontinuity

 

Putting crucial plans in place to ensure the ongoing success and effectiveness of your organisation's operations, whatever the future holds. 
How can 

Eurotek

 UK

 help?
97.5%

 

of tickets are responded to and/or resolved within the agreed SLAs. 

Productive work is essential. 

Support

 

all your issues are dealt with, even out of hours, so your clients may never even be aware of new problems being resolved.  

Keeping you ahead.  
Advanced Automation Technologies

 

allows essential tasks to be completed out of hours. This means minimising downtime and keeping your business running smoothly.   

Time is money. 

Quick Actions

 

we will often resolve issues while on the phone with you. We know you cannot afford to be held up, so we act fast. 
If you are an SME seeking to outsource your IT, Eurotek UK's Managed IT Services could be just what you are looking for. Eurotek UK offers a reliable IT support service with expertise in technology.  
If you already host an internal IT department in your business, we can help bridge the gap between their capacity and the increasing demand for digital transformation using specialist technologies. 
The Next Step
To uncover all the benefits Eurotek UK can have on your company, such as increased efficiency and less internal work for you and making your days more stress and hassles free. Book a call today with our experts and make sure you aren't missing out on streamlining your business.